Hey! Broccoli Chips, our all-time best-seller, is one crazy yummy snack that will never go wrong! Crunchy and satisfying, these chips are crispy and rich with a light savoury taste. Some say these remind them of crispy asian seaweed snacks too! 
With an addictively delicious taste, Hey! Broccoli Chips undergo low temperature dehydration where a small amount of rice bran oil is used. Unlike conventional fried or baked chips, Hey! Chips are processed at just 60-80ºC so that our chips can retain the original plants' nutrients while giving the addictive crispy texture.
Simple foods are often the hardest to master. We make our broccoli chips in small batches as fresh as we can, so you could have these healthy treats happily every day. If you are having a problem getting your kids to finish their greens? Hey! broccoli chips are the perfect hero to save the day! Put one into their bags and watch them gobble them up!
These broccoli chips are most effective in converting all the non-veggie eaters (kids and adults alike) into lovers instantly, sure to be the best broccoli of your life! Three simple things separate the kind of crispy, flavorful roasted vegetables that you could happily eat three nights a week
Ingredients: Broccoli Chips (98%), Rice Bran Oil (1%), Salt (1%)
Net weight: 20g (Regular Pack) ; 50g (Family Pack)
Okra (Lady's Finger) Chips


$4.50
Onion Chips


$4.50
How long does shipping take?
You can expect the product to arrive in 3 to 5 working days.

How soon can you process my return request?
We will be able to respond within 3 business days
Customer Reviews
18 Jun 2021
Julie

Singapore
Best Broccoli Snack Ever
No wonder they are the Top Sellers. They really are amazing!
Thanks for your positive feedback. All our chip flavours are just as amazing and tasty!
14 Jun 2021
Akan

Singapore
Vege Chips
Interesting Halal snack to try. Will consider to buy again
24 May 2021
Jeddric K.

Singapore
Broccoli but fun
This is one of the most amazing chips I have in some time. Their chips still look like Broccoli! wowww!!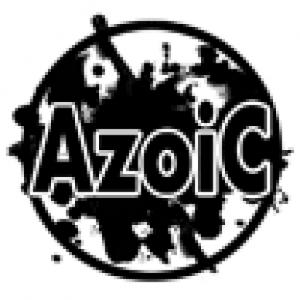 MS
18 May 2021
Mohd S.

Singapore
Tasty Chips! Healthy Snack!
Bought this for my 3 year old who doesn't want to eat her veggies! And she loves it (she loves chips and anything crispy)! So hopefully this will encourage her to try fresh broccoli soon!
Thanks Mohd Shahrizal for your lovely feedback and support. Glad to know your kid enjoy our chips. We too hope she will give fresh broccoli a chance too! Take care and stay safe!
14 May 2021
James

Singapore
Unexpectedly tasty
This broccoli chips are so crispy and nice. I love it! Will definitely buy it again.