New to Hey! Chips or just want to have a shot at the different flavours we have? Get started with our fun-sized Tasting Kit with our fruit and veggie chips in 6 assorted flavours. Our Tasting Kit comes in a rainbow spectrum of our chips collection to give you a highly enjoyable experience in healthy snacking.
With an exciting plethora of natural flavours, Hey! Chips are processed at just 60-80ºC so that our chips can retain the original plants' nutrients while giving the addictive crispy texture. 
Hey! Chips is 100% natural, gluten-free, dairy-free, preservatives-free so you can enjoy snacking guilt-free! With no sugar added, our chips are low-carb and filled with superfood nutrients.
We are a local Singapore healthy snack brand, aimed at delivering honestly healthy and delicious snacks for all ages to enjoy. 
Get your Hey! Chips Tasting Kit now and enjoy FREE SHIPPING* on us with no minimum order value!
Our Hey! Chips Tasting Kit includes:
1 mini pack of Hey! Mango Chips 8g

1 mini pack of Hey! Jackfruit Chips 8g

1 mini pack of Hey! Pineapple Chips 8g

1 mini pack of Hey! Broccoli Chips 5g

1 mini pack of Hey! Onion Chips 5g

1 mini pack of Hey! Cherry Tomato Chips 5g
Ingredients:  Mango, Jackfruit, Pineapple, Broccoli, Onion, Cherry Tomato. Rice Bran Oil, Salt.
Net weight: 52g
For any special requests, please contact us at hello@heychips.com or Whatsapp us.
*Free shipping will apply only to the Tasting Kit (6 Mini Packs) in Singapore or orders above S$29.90/MYR149.90.
Tasting Kit (6 Mini Packs)
How long does shipping take?
You can expect the product to arrive in 3 to 5 working days.

How soon can you process my return request?
We will be able to respond within 3 business days
Customer Reviews
13 Oct 2021
Lorna C.

Singapore
Falling in
Firstly I ❤️ the packaging! Then I was impressed by the little cards n notes in the box and then move the mini sample packs and lastly yes! All are delicious n especially the onion chips! I m so in love with that now Highly recommended All taste so good. Must Buy!
07 Oct 2021
Rossane P.

Singapore
Amazing mini
The chips are awesome! I usually don't fancy vegetables so I bought the tasting kit to try lolzzzz. Surprisingly these ones are totally yummy! You guys at hey chips are doing an amazing job! Will definitely order the big pack!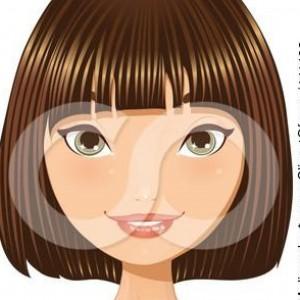 E
01 Aug 2021
Earlene

Singapore
My sis stole my chips
It was enticing enough that my sis stole my chips without sharing when it was delivered when i wasn't home.