Don't miss our Limited Edition Variety Box with our a-maize-ing corn chips! 
Our Variety Box features a rainbow collection of our chips to give a highly enjoyable experience in healthy snacking. With an exciting plethora of unique flavours, this healthy snack box allows you to taste all the flavours of Hey! Chips!
This variety box makes a great gift to turn your unhealthy friends over a new leaf! Try these awesome chips and let us know what the best flavours are for you.
Our variety box includes:
1 pack of Hey! Banana Chips

1 pack of Hey! Mango Chips

1 pack of Hey! Jackfruit Chips

1 pack of Hey! Pineapple Chips

1 pack of Hey! Okra Chips

1 pack of Hey! Broccoli Chips

1 pack of Hey! Onion Chips

1 pack of Hey! Corn Chips 
Naturally tasting and packed with nutrients, Hey! Chips are all-natural with no sugar or preservatives added, and suitable for a wide range of diets (halal-certified, gluten-free and vegan-friendly). 
Unlike conventional vegetable chips, Hey! Chips undergoes low-temp dehydration so that the natural tastes, colours and nutrients are retained while giving the addictive crunch!!
Hey! Chips is the world's first Great Taste Award-winning fruit and vegetable chips brand.
Ingredients: Banana, Mango, Jackfruit, Pineapple, Okra, Broccoli, Onion, Corn, Rice Bran Oil, Salt
Net Weight: 225g
If you enjoy the freedom of choosing your own packs, feel free to customise your own box here.
How long does shipping take?
You can expect the product to arrive in 3 to 5 working days.

How soon can you process my return request?
We will be able to respond within 3 business days
Customer Reviews
28 Apr 2022
Junie

Singapore
Perfect gift
Bought this for my friend and she enjoyed it a lot. She mentioned that she love the pineapple the most haha.
21 Apr 2022
Hongyeow

Singapore
Variety box
Wide variety of interesting flavours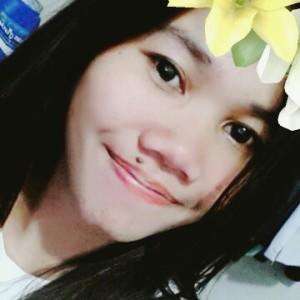 G
08 Apr 2022
Genevieve

Singapore
Variety box
Got to try every flavour before purchasing in bulk. Love the mango the most
07 Apr 2022
Jeremy

Singapore
Addictive
Very addictive chips, can't stop once we started eating! Recommended!!
06 Apr 2022
eddie

Singapore
very nice
very nice and healthy snacks. finished everything within 2 days
Liquid error: Could not find asset snippets/product-card.liquid