Our Variety Box comes in the full rainbow spectrum of our chips collection to give you a highly enjoyable experience in healthy snacking. Indulgent but guilt-free, this healthy snack box allows you to test out all the fun and unique flavours of Hey! Chips!
With an exciting plethora of amazing tastes, Hey! Chips undergo low temperature dehydration where a small amount of rice bran oil is used. Unlike conventional fried or baked chips, Hey! Chips are processed at just 60-80ºC so that our chips can retain the original plants' nutrients while giving the addictive crispy texture.
Hey! Chips are 100% natural, gluten-free, dairy-free, preservatives-free so you can enjoy snacking guilt-free! With no sugar added, our chips are low-carb and filled with superfood nutrients.
Hey! Chips is honest, yummy, and exciting, great for all ages to enjoy. This Variety Box also makes a great gift to turn your unhealthy friends over a new leaf! Try these awesome chips and let us know what the best flavours are for you.
Our variety box includes:
1 pack of Hey! Banana Chips

1 pack of Hey! Mango Chips

1 pack of Hey! Jackfruit Chips

1 pack of Hey! Pineapple Chips

1 pack of Hey! Okra Chips

1 pack of Hey! Broccoli Chips

1 pack of Hey! Onion Chips

1 pack of Hey! Cherry Tomato Chips
Ingredients: Banana, Mango, Jackfruit, Pineapple, Okra, Broccoli, Onion, Cherry Tomato, Rice Bran Oil, Salt
Net Weight: 210g
 If you enjoy the freedom of choosing your own packs, feel free to customise your own box here.
How long does shipping take?
You can expect the product to arrive in 3 to 5 working days.

How soon can you process my return request?
We will be able to respond within 3 business days
Customer Reviews
14 Sep 2021
Edmund

Singapore
Tasty!
Taste like real fruits and vegetables. Love the texture, especially jackfruit. Not oily at all!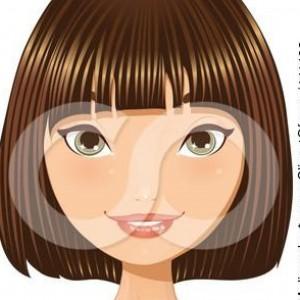 E
01 Aug 2021
Earlene

Singapore
Great selection
Great selection of chips, get to try each flavour to decide which we like best.
18 Jul 2021
Anonymous

Singapore
Good to figure out what you like
Somehow was expecting more substance to the veggie chips. They are like flakes. Mango chips weren't too fragrant in flavor. Somehow they tasted like banana. Best of them all was the pineapple chips. Perfect sweetness and crunch. All in all, nice to try but if I were to buy these chips again, it'd just be the pineapple ones.
13 Jul 2021
Anonymous

Singapore
Yummy snacks!
Love the variety packs! Fruity chips - not sweet, Vegetable chips - crispy and taste like real vegetable. So addictive but a shame that only small packet is available.
11 Jul 2021
Anonymous

Singapore
Taste great but small portions
Tastes great but the amount in each bag is little, especially for the Broccoli chips.