School Holiday Event at Paya Lebar Quarters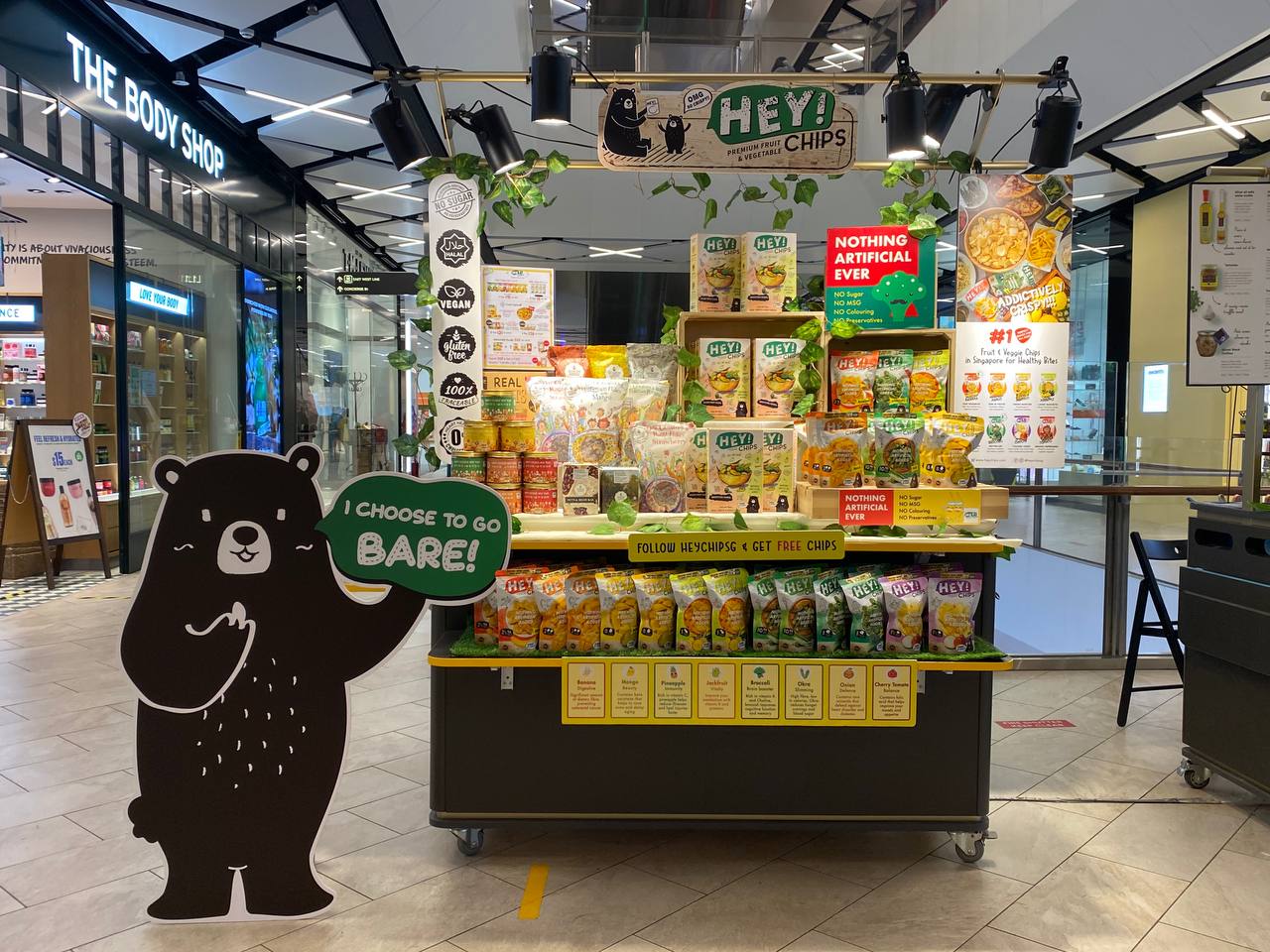 We chose this path; we choose to go BARE! 
Introducing our new range of fruits and nuts products, we have decided to celebrate the March school holiday with a popup event at Paya Lebar Quarters! We brought our friendly giant bear mascot and the family of Hey! Chips superheroes with us to launch our mixed fruit chips with nut series! Here are some of our happy customers with their new friends!
Supportive Neo sisters joining us for the event two days in a row!
Little Oliver is immersed by the super power which Mr Broccoli beholds!
Mei Mei with her latest new friend!
You are never too young to be a Hey! Chips fan!
~
Missed us during our last outing? Come down and check us out this coming Monday! We will be stationed in front of Starbucks from 29 March to 2 April. Feel free to take a photo with our friendly bear to score a free pack of chips on us! 
Let's go NUTS with healthy snacking!